Davis Eli "David" Ruffin (January 18, 1941 – June 1, 1991) was an American soul singer and musician most famous for his work as one of the lead singers of The Temptations (1964–68) during the group's "Classic Five" period as it was later known. He was the lead voice on such famous songs as "My Girl" and "Ain't too Proud to Beg."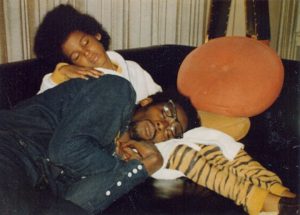 Known for his unique raspy and anguished tenor vocals, Ruffin was ranked as one of the 100 Greatest Singers of All Time by Rolling Stone magazine in 2008. He was inducted into the Rock and Roll Hall of Fame in 1989 for his work with The Temptations. Fellow Motown recording artist Marvin Gaye once said admiringly of Ruffin that, "I heard [in his voice] a strength my own voice lacked."



Gentleman Ruffin was the second album for his new label Warner Bros. The release of "So soon we Change" for Warner Bros in 1979 is considered to be his weakest record but it did feature BMH which according to some fans was one of the best songs he ever worked on.
[embedyt] https://www.youtube.com/watch?v=Z_lNksyHVho[/embedyt]
David went back to the Studio in 1980 to record "Gentleman Ruffin". Producer Don Davis (who also produced "So soon we Change") put up a nice set of songs which in my opinion sound much better than their first collaboration. It doesn`t offer a hit song like "Walk away from Love" which was released in 1975 on his "Who I'm I" album. But it could have been the beginning of something new if he had kept on recording.
The Album has its moments and shouldn't be missing in any Soul/R&B Collection. Remember it was 1980 and Disco was dying; the album fit perfectly in Soul/R&B mainstream of that time. Leon Ware and Ronnie McNeir provided the backing vocals and that makes David Ruffin`s last solo record even more listenable.