Some time ago, a trailer was introduced to the show, American Soul. In this show, the life of Don Cornelius is portrayed. An important part of this trailer was also the first SoulTrain (national) show from 1971. In the original show appeared next to Gladys Knight & the Pips / Eddie Kendricks / The Honey Cone,Bobby Hutton. However, he did not appear in soul train 40th Anniversary (2011) nor on the TV show American Soul. SoulDisco talked to Bobby in New York why he had no involvement in these events and what happened after his recordings for his only album "Piece of the Action" from 1973.
Bobby Hutton discovered his love of music at the age of 5, his first great love was Christmas songs.
He tried to sound just like the many artists who sang the songs he loved so much. This love of music accompanied him through school.
After 1.5 years he left college, "the music took over", he began to sing in small clubs.
His role models were Jackie Wilson, Sam Cooke, Jesse Belvin, Little Willie John. He was often compared to Johnny Mathis "but I was never influenced by him," Nate King Cole is also not missing on his list. The artist who had the greatest influence on him was Jackie Wilson. Mario Lanza could also be found on his turntable.
"I tried to listen to artists who were in the same vocal range as me, but I did not try to copy them, but to develop my style from their style. We were very poor people, so I had no access to instruments, so I tried to use and perfect my voice as an instrument. "
When asked if he saw his great idol Jackie Wilson live, Bobby says,
"Yes, I did, I was hired by Billy Davis, who spent his time at Chess Records to replace Bobby McClure, who worked with Fontella Bass. Bobby McClur and Fontella had artistic differences. My first job with her was at the Apollo Theater in New York. My name is Herold Hutton, but Billy made me Bobby Hutton. And since then it has stayed with Bobby Hutton. On the single "Lucky Boy" it is still Herald, but then the name does not appear anymore. Jackie Wilson was the headliner of the show. Fontella was the second act, I was very upset when you're not good they are throwing tomatoes or other stuff at you, I've never sung a duet before. To my relief, the show was a success, we sang "Don't you mess up a good thing" and "Do not jump out of the skill into the fire", backstage I met my great idol Jackie Wilson. "
Fontella Bass is known for her monster classic "Rescue Me" and Bobby's biggest wish would have been to sing that song with her back then. But the Record Company had plans with her, and other plans with Bobby. She got the better song, Bobby says, she got "Rescue Me" and he got "Lucky Boy".
"My suggestion was to make" Rescue Me "a duet, but this suggestion was unheard. I was very young and was not very experienced in business. You have to imagine, many of us just came from high school or college and were max. 20 years old. It was "learning on the job" that's what I would call it. "
But back to the roots, how did Bobby even got into the music business?
He won a talent contest "20 Grand" in Detroit. And William Mickey Stevenson invited him to Motown, where he met Berry Gordy and made friends with everyone there. The Supremes, like him, were there to record almost every day. One of the first he met there was Marv Johnson, and rumors were circulating that Motown was not happy with him and that Bobby should take his place.
"I met Raynoma (Berry Gordy's first wife) and we started writing songs together, she invited me one night into her apartment were she lived in with Berry Gordy.
She wanted us to play the song we wrote to Berry, I do not remember the title of the songs, "it must be love" or anything like that, but I never recorded the song itself. "
Looking back, Bobby says that the whole situation was funny to him, he says he suspects that Raynoma and Berry had a problem at the time.
Nevertheless, he left the apartment with a good feeling. He was ready to finally pick up material when he went home to his apartment in Detroit that evening.
Barrett Strong and Bobby were friends, and he took him home to Margaret Norton's (then Berry Gordy's lover) home and that encounter was to change his entire career.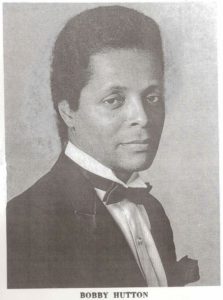 "Margaret had a piano and we were playing something and were flirting " nothing serious "I did not have a clue that Margaret was in a relationship with Berry.
A DJ Convention some time later should change everything. We were all in Berry's office and suddenly Margaret is in the doorway with Berry. She turns to me and says "Tell Berry you said you love me," and believe me I never said that to her.
I swear this on a stack of Bibles that it was not like that, I may have flirted with her but I have not seen her either before or after.
I was so embarrassed that I just left. At that time, I shared an apartment with Robert Bateman, who was the recording engineers at Motown.
And he told me one night that Berry was not good at talking to me. I did not have a strong connection to Berry, nor was I able to stand my man and go to Berry to tell him that it was not the way Margaret said.
I just went to build something new in Chicago again. In retrospect, I think everything was a game I fell by the wayside. Raynoma knew about the relationship between Berry and Margaret and wanted to make Berry jealous.
Today I would like to talk to Berry and tell him that it should not walked out of the situation and that I should have acted differently then.
But I was young and naive.
My start at Motown should have warned me. If you went into the building back then, there was a walk to the first office, there was a picture of Berry, it fell off the wall the moment I passed the picture and hurt my arm. Raynoma and Micky had to take me to the hospital so I could be sewn. I just think that it was already an omen then.
The contract with Motown would be very important to me today because Motown wanted all the rights to me, singing, songwriting and management. I'm not sure that this was legal. In my opinion, you cannot have so many parts of an artist. I see it as an experience how not to do things.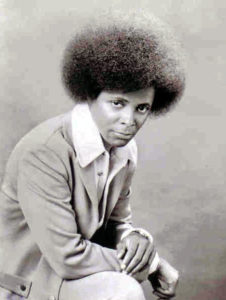 These contracts did not bring much money to the artists, but to those who were "in charge".
Most of these contracts were designed to tie an artist to the label for many years. Since Motown could not take care of everyone due to the large number of artists, many fell by the wayside.
It also means that they could not record for many years with anyone else, as the contract clearly forbid.
I was suggested by Melvin Franklin to become part of the Temptations, at that time the idea was very strange to me. That's why I turned it off.
After Motown, I tried to my luck with the group "The Capitols" and get a contract with them on the James Brown label Kind Records. "
When asked how he wanted to work for another label while working for Motown, Bobby says.
"It should not be. "But I would not let anybody stop me," says Bobby.
"I never got a written release note from Motown". The tragic thing is, you're young, you want your music to be heard and move forward.
As you sign these contracts in the belief that everything is in your best interest.
And it happened to so many artists, you need an agent and you have to be careful that it's fair and honest.
Then there is an agency that wants to have money.
You take in $ 100, your manager charges 15% and the agents charge 30% and then you have to pay the band that works for you.
There is not much left for yourself.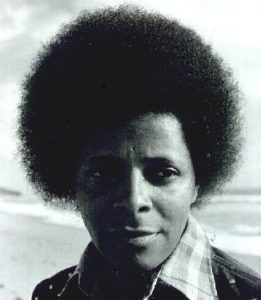 You do not even think about that when signing a contract because you have no idea about the business.
After my time with Fontella, I worked in the local clubs in Chicago, where nobody knew who I was. I worked very hard to feed my family. I sang 6 nights a week except Sundays and learned all kinds of songs. I did that for years until I got a new contract with Philips Records. There I recorded some Northern Soul classics, including "Come See What's Left of Me" and "You're My Whole Reason."
With the last song he was one of the artists who were in the first national broadcast of Soul Train.
"After 50 years, you look back on your life and see" the good the bad and the ugly "you have to accept it as it is and also if you wish that many things might have gone differently.

I have a song on YouTube 20 Years later, which will have over a million views in the next few days. And you know, what really bothers me is the fact that this song is never played on the radio, even though it's so popular.
Today, people come to your music so fast, they hear you and do not even have to pay for it in the case of YouTube. Had the song been released 20 years ago, with the appropriate promotion, it could have become a 2 million seller.
Therefore, the situation today is "bitter sweet" for me.
The song "You're My Whole Reason", which I sang on SoulTrain, was recorded in my twenties, and in 2017 I recorded a new version and I can still sing that song in the same key as the original. If you invited me to a talk show, etc., I could sing the song the same way I did in 1971.
I think my appearance on SoulTrain has helped make the show a 7-year contract with CBS.
How did it happen that he was on the show?
It all started in Chicago, I already had some hits here "That's how heartaches are (1968)", I never had a real connection to this song, I just did not like the sound, "Come see what left of me (1969) "," More today than yesterday ", they were all in the top 5. 1970 then followed by a bigger hit" I cannot stand a woman to timing a man, "which was then played throughout Chicago.

You know, SoulTrain has been here in Chicago since 1970. It was a 5-day show, with Jerry Butler, The Emotions and The Shirley's on the first shows. Since they were on tour a lot, Don needed someone to take the spots in his show. And the only one who came into question at this time from Chicago was me. So, you have to imagine that of the 5 shows in the week, I was at least in 3. Of course, this increased my notoriety in Chicago. I was the "Hottest Act in Chicago" at the time. Unfortunately, there are no more tapes from the time of the local shows. The studio for the local broadcasts was very small "20 by 20". The program ran 52 weeks a year, 5 days a week. At the time, Donny Hathaway was writing a song for me, as it was clear that I would join the pilot in the first nationwide broadcast on SoulTrain alongside Gladys Knight & the Pips / Eddie Kendricks / The Honey Cone. The song was called "Your my whole reason".
Live was not sung, all I had to do was lip-sync to the recorded songs.
When we arrived in California, director Mark Warren came to Don and alluding to me, he becomes a big star.
I think Don felt a bit offended at that moment. That did not get any better as Mark stopped by at our hotel "to hang out with me". I did not do anything behind Don's back or anything. Basically, I was a victim of the circumstances. I did not want to anything away from Don, I was just so proud to be there.
After the broadcast, the Chicago Defender (October 30, 1971) wrote "Bobby Hutton featured on SoulTrain." Not a word from Don or Gladys Knight. I did not know anything about the article or anything, but you can imagine that the relationship between Don and I was at its lowest. I never went back to SoulTrain after that and my best-known records came out after that. If I had been on SoulTrain with it, my career would have been different.
This was the second time that interpersonal disagreements have led to me not being able to get started. "
The recordings after SoulTrain include his only studio album, Piece of Action so far. E. Rodney Jones, was at that time, secretly managing him and brought him to ABC. "He always said that when the right song comes, I would be a superstar, bigger than Johnny Mathis. Unfortunately, E. Rodney had a dark side, dealing with drugs and all these things. And I was very worried about my career. He gave me a release from my contract and at the same time he made sure that my records at the radio station were not played anymore. And that was it then.

"Can`t get enough" and "Until I see you again", these were the only songs that I influenced on when recording my album. These songs were written by Larry Wade and Terry Callier. Charles Stepney took care of the music of Earth Wind & Fire, and wanted me as an artist. I absolutely wanted him as my arranger for my album, but since ABC did not really know him, they took Dee Ervin.
And these two songs were Charles Basic arrangements that I was able to enforce. And when you hear these songs, you can see in which direction Charles wanted to take me, it was pop and R & B. These two songs were actually written for the Dells. Today I do not have to say anything about Earth Wind and Fire, Charles has made then one of the most famous groups.
It is a pity that at the time that ABC did not trust me about Charles.
I knew Charles because I recorded Coca-Cola advertisements with him, and I earned a lot of money with it for a while. "
After the first album there was no follow up, why not?
"There were many reasons for that, one of the main reasons was my break with Rodney Jones and then I was on my own. Without a manager, you have trouble getting a new contract and I had a family to feed. And so, the years went by until the UK rediscovered me.
I did have follow up Single by 1974 "loving you, needing you, loving you, wanting you" and "watch where you're going" as the b side on ABC, but after Rodney stopped all the promotion it went nowhere for me.
I have to say that these songs are great and back then it was a shame that were not promoted/played the way they should have.
https://youtu.be/VYmPGuIMGs0
In Europe, you appreciate good music and there I was rediscovered in the 80's. Since then I play on soul weekenders. The UK has saved my career. Without the distribution of my music in the Northern Soul scene, we would not speak today. "
Bobby performs regularly in front of a large audience in Europe and his songs are not only popular in the Northern Soul scene.
Why he was excluded from the 40th Anniversary celebration and the TV series remains a mystery that we will not solve here, because Bobby cannot explain it to himself. But it also remains a bitter taste to exclude an artist of the first hour, who was also able to contribute quite a bit to the local show before the National Soultrain Show was even considered.
Bobby loves his fans and thanks for the long time of loyalty.
Would he do things differently today? Yes, for sure. But at the end of the day he has a conciliatory view of his career, which is characterized by many ups and downs.